Excellence in simplicity!  Oven Roasted Asparagus shows off these tender, crisp spears to perfection!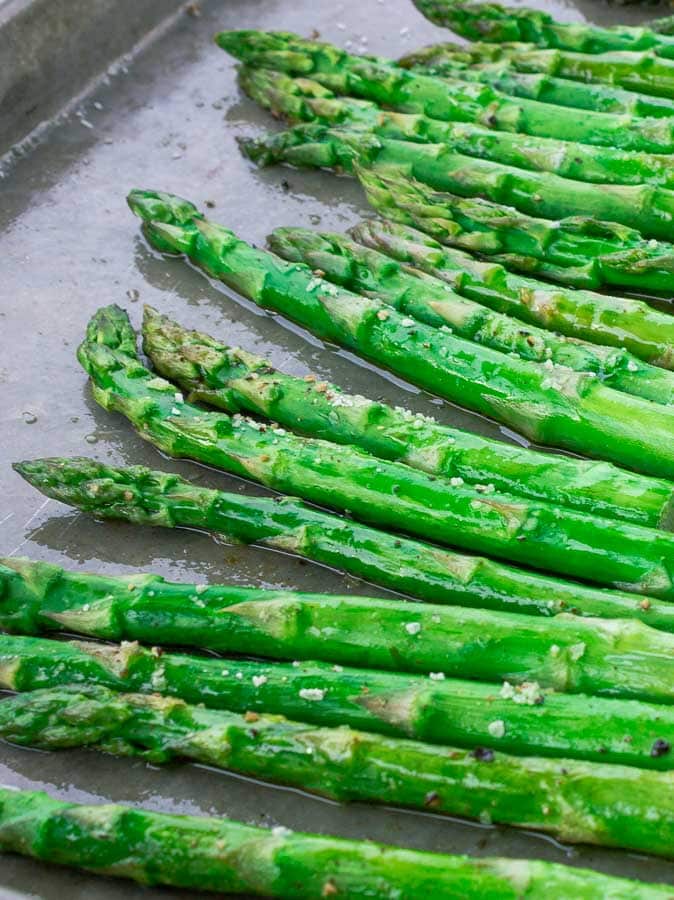 While Asparagus is available year round, Spring is when it is best!  The flavor is bright and clean with earthy undertones and is very mild when the spears are fresh.
One of my favorite ways to prepare vegetables is to roast them.  The flavor and texture of vegetables roasted in the oven or on the grill may surprise even a picky eater.  The combinations are endless like Fresh Roasted Green Beans with Bacon and Shallots, Roasted Brussels Spouts, and even Pumpkin with Crispy Sage and Brown Butter.  Best part, the preparation is so incredibly simple!  And have you tried more non-traditional roasted vegetable choices like Roasted Butternut Squash or Roasted Sweet Mashed Potatoes?  I'm telling you, Roasting can elevate and improve on a vegetable's taste and texture in the most unexpected and delightful ways!  Don't be surprised if you discover a new favorite!
…