The Bomb Italian Sausage Sandwich!  And yes it is.  The Bomb that is!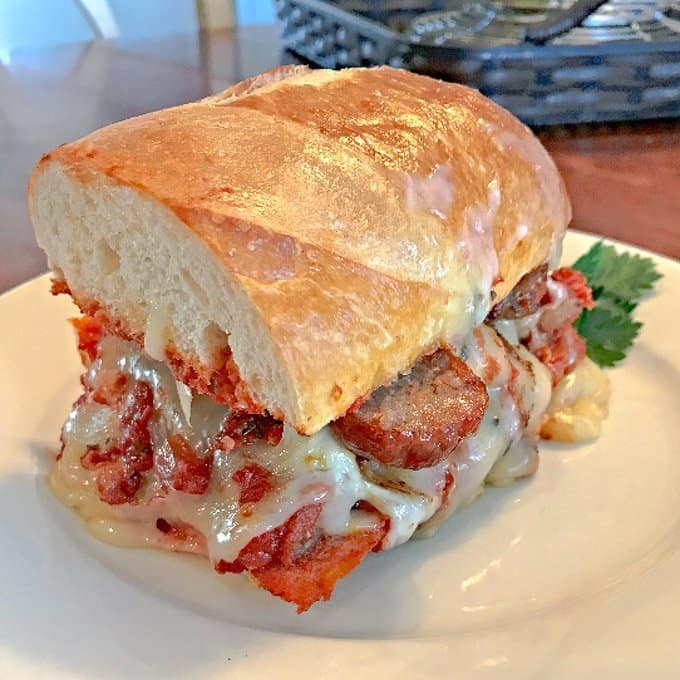 This cheesy, spicy, saucy, oh so messy, Italian sausage on crusty Italian bread sandwich holds a special place in my family's heart.
My dad first had this sandwich when he and my mom moved to St.Louis back in 1977.
…