Roasted Brussels Sprouts with Bacon and Shallots have officially become my family's favorite way to eat Brussels Sprouts!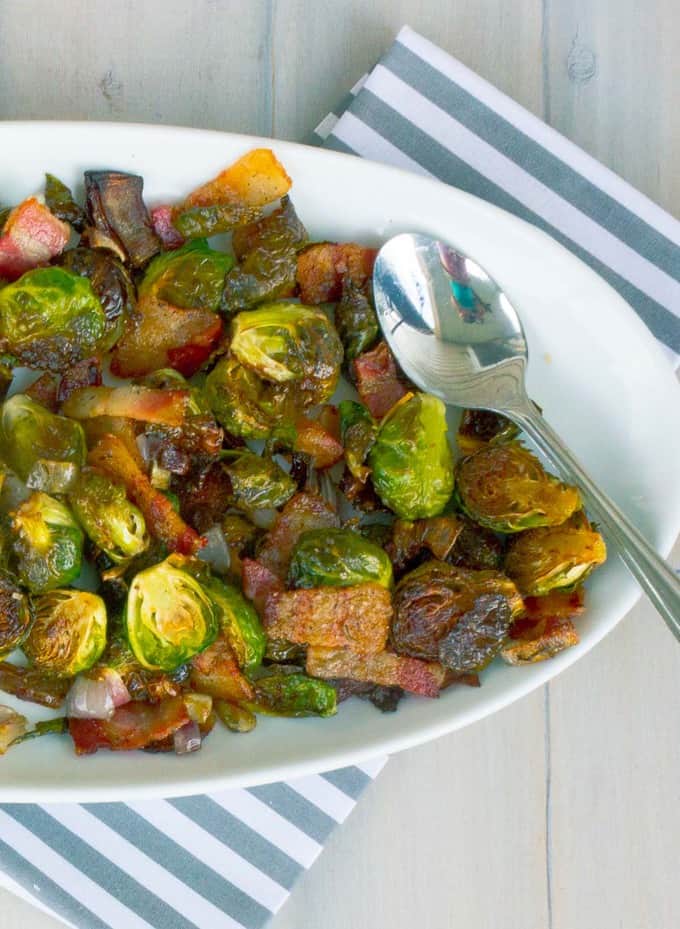 Brussels sprouts have been a common side in our vegetable line-up for several years.  While I would say that with a food-obsessed Mom, my kids have very exposed food pallets and love a lot of crazy things, my youngest two children at 5 and 9 years old still have some typical hangups about certain vegetables, but not Brussels Sprouts.  We've cooked them numerous ways, but roasted tends to be the family favorite.  Roasting the Brussels sweetens and caramelizes them in such a way that all three of my children will eat them and then ask for seconds!
That being said, last night's version was by far a winner.  This one-pan wonder combines crispy, smokey Bacon with sweet, caramelized Shallots mixed with slightly salty, roasted Brussels Sprouts to create a perfect symphony of flavor.  And it's so easy!
…