The Bomb Italian Sausage Sandwich! And yes it is. The Bomb that is! Baked in the oven, the roasted Italian sausage links are covered in Red Sauce and spicy, melty Pepper Jack Cheese and then toasted in a loaf of crusty French bread to melty perfection.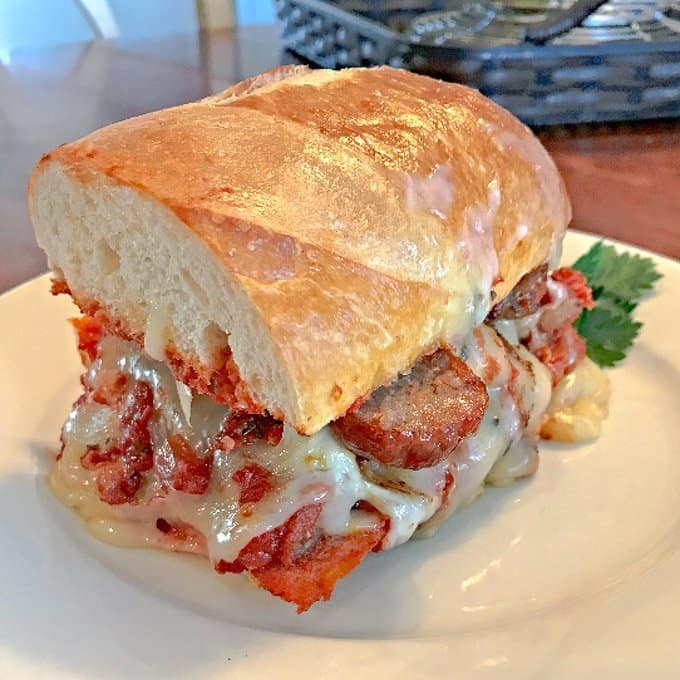 This cheesy, spicy, saucy, oh so messy, Italian sausage on crusty Italian bread sandwich holds a special place in my family's heart.
My dad first had this sandwich when he and my mom moved to St.Louis back in 1977.
…