This Sticky Asian Blood Orange Chicken is a fantastic twist on the classic Chinese take-out, Orange Chicken. Drumsticks or thighs are marinated and then basted with a sweet, spicy, sticky sauce infused with Blood Orange juice, garlic, ginger, chili, honey, and jalapeno. An explosion of flavor does not even cover it!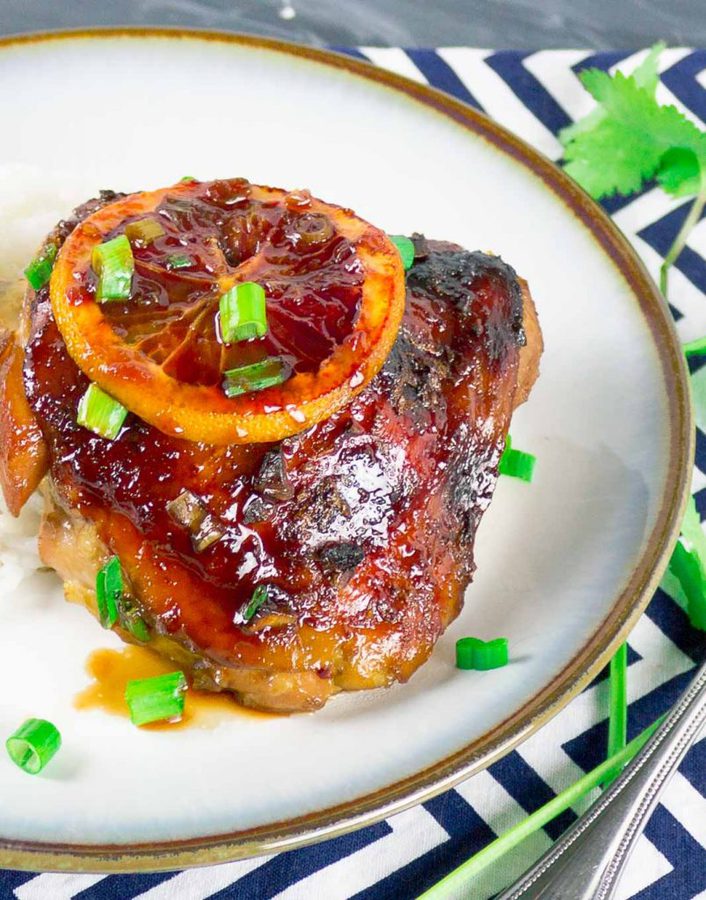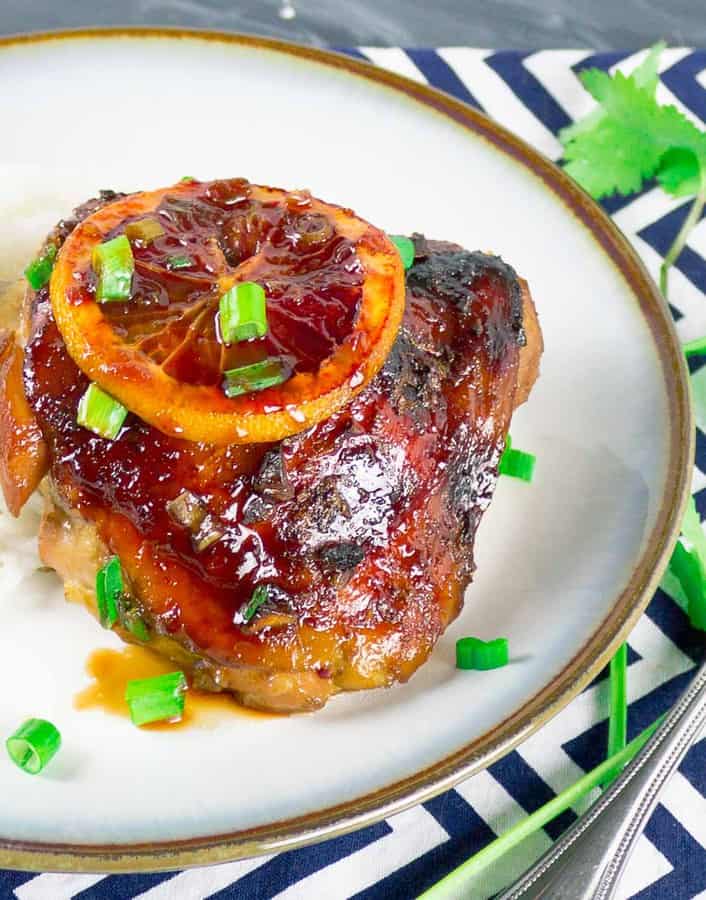 Updated with new pics 1/14/19! Enjoy!
I feel like I only really discovered Blood Oranges this year and I'm not quite sure why that is. Part of it has to do with the fact that they are only available from around December to May. Part of it is that I tend to primarily buy oranges only for the kids and they prefer the little, easy-peal cuties. And I think I always assumed they would be grapefruitish. Not that there is anything wrong with that.
…