Pumpkin spice and everything nice! This collection has everything from savory to sweet, breakfast, dinner, AND dessert. Here are 17 of my FAVORITE Savory and Sweet Pumpkin Recipes from both myself and some of the most talented recipe creators out there!
I've mentioned a time or two…or three that all things pumpkin have a special place in my heart. Pumpkin shows up in a variety of ways at my kitchen table literally year round. Kind of like the Pumpkin Pecan Custard Bread Pudding that is my family's most recent favorite!
Check out the collection of Pumpkin inspired dishes below and let me know which one is your favorite!
Pumpkin Pecan Custard Bread Pudding
Crusty French bread infused with pumpkin custard and spice, topped with a buttery, crunchy toasted pecan crumble, and a cool, luscious drizzle of cream cheese frosting.
Is a pumpkin a fruit or a vegetable?
A pumpkin, from a botanist's perspective, is a fruit because it's a product of the seed-bearing structure of flowering plants. Vegetables, on the other hand, are the edible portion of plants such as leaves, stems, roots, bulbs, flowers, and tubers. Because pumpkins are less sweet and more savory from a culinary perspective, we categorize them as a vegetable.
Pumpkin does NOT have to be served sweet…
Roasted Pumpkin with Brown Butter and Crispy Sage by Savor With Jennifer
Pumpkin wedges are roasted to tender, caramelized perfection, then drizzled with a simple brown butter and crispy sage leaves for an outstanding combination of Fall texture and flavor.
Vegan Double Layer Pumpkin Cheesecake from Kate at the Vegan Blueberry
This double layer vegan pumpkin cheesecake is lightly spiced, creamy and rich, and super easy to whip up! Make it a day or two ahead and serve it cold for a wonderful holiday dessert that pleases most any palate!
Vegan Pumpkin Curry from Diana at Little Sunny Kitchen
Healthy one-pot vegan pumpkin curry served over basmati white rice. This fall flavored curry is so easy to make, it's fragrant, vibrant, and delicious.
Pumpkin Roll Cake Recipe from Deanne at This Farm Girl Cooks
Moist, spiced cake with rolled layers of cream cheese icing – pumpkin roll cake is a must try recipe for your Thanksgiving season!
Pumpkin Gnocchi with Brown Butter Sauce from Chisel & Fork
This pumpkin gnocchi with brown butter sauce is a great alternative to traditional gnocchi and is perfect during the fall.
Toasted Pecan Streusel Pumpkin Pie from Jennifer at Savor With Jennifer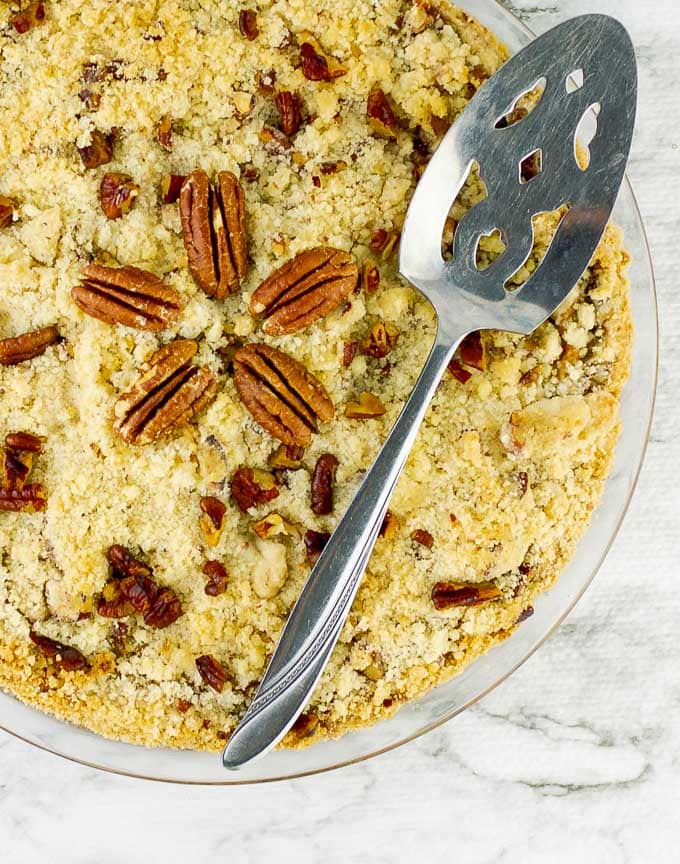 A buttery, golden toasted pecan crumble does double duty as a crust and streusel topping. Filled with a smooth and luscious pumpkin pie filling, this Toasted Pecan Streusel Pumpkin Pie is then baked to golden glory!
Spiced Pumpkin Hummus Recipe from Dawn at Girl Heart Food
Creamy, dreamy and packed full of iconic fall flavours, this savoury spiced pumpkin hummus recipe comes together in minutes. Enjoy this delicious flavoured hummus with your favourite chips, veggie sticks or as a spread on a sandwich or wrap!
Healthy Pumpkin Bread with Chocolate Chunks from Bethany at A Simple Palate
Super moist & healthy chocolate chip pumpkin bread that tastes like anything but healthy! Made with hearty oat flour, unrefined coconut sugar, and real pureed pumpkin. This amazing bread is so decadent, delicious, and easy to make!
Manicotti Stuffed with Pumpkin-Ricotta in Brown Butter-Sage Béchamel Sauce from Marta at Sense & Edibility
Pumpkin filled manicotti is coated in a brown butter sage béchamel (milk) sauce. This meatless meal doesn't compromise on flavor!
Pumpkin Spice Latte from Jyothi at Curry Trail
You can now make better than Starbucks pumpkin spice latte at home in less than 10 minutes! A perfect beverage to celebrate the arrival of fall and all things pumpkin!
Thai Style Pumpkin Squash Soup from Lisa at Garlic & Zest
If you love creamy pumpkin soup or creamy squash soup for that matter, this Thai Style Pumpkin Squash Soup is ah-mazing! With Thai style ingredients like coconut milk, coriander, red chiles and lime, this velvety blend will dance all over your tongue and did I mention it's healthy?
Pumpkin Pie Pancakes With Spiced Whipped Cream from Jennifer at Savor With Jennifer
These pancakes are fluffy, packed with pumpkin, spiced like pie, and melt in your mouth delicious. With every ingredient of pumpkin pie, these pancakes combine the best of breakfast and dessert.
Chocolate Pumpkin Cheesecake from Simply Stacie
Prepared with a chocolate cookie crumb crust and a creamy, smooth pumpkin cheesecake filling. Topped off with a thick chocolate ganache, this is one scrumptious cheesecake. It tastes even better than it looks!
Cream Cheese Stuffed Pumpkin Bread from Jennifer at Savor With Jennifer
How can you take the most mouth watering slice of super-moist pumpkin bread and make it even better? Well, stuff it with cheesecake!
Pumpkin and Sweet Potato Soup from Alex at It's Not Complicated
A golden bowl of goodness that is sure to delight! It is healthy, tasty, easy to prepare and is guaranteed to brighten any day. The gentle spices add warmth and depth of flavour.
Pumpkin Pecan Cinnamon Roll Recipe from Chenée Today
These pumpkin-pecan cinnamon rolls are big, fluffy, and perfect for an autumn breakfast treat! And the brown butter cream cheese frosting on top makes them totally irresistible!
I hope that all of my fellow Pumpkin Lovers have found some inspiration, whether it is savory or sweet, for your pumpkin craving palate!
Please make sure to FOLLOW ME on PINTEREST and Pin this now!
Leave me COMMENT or QUESTION below! I'd love to hear from you!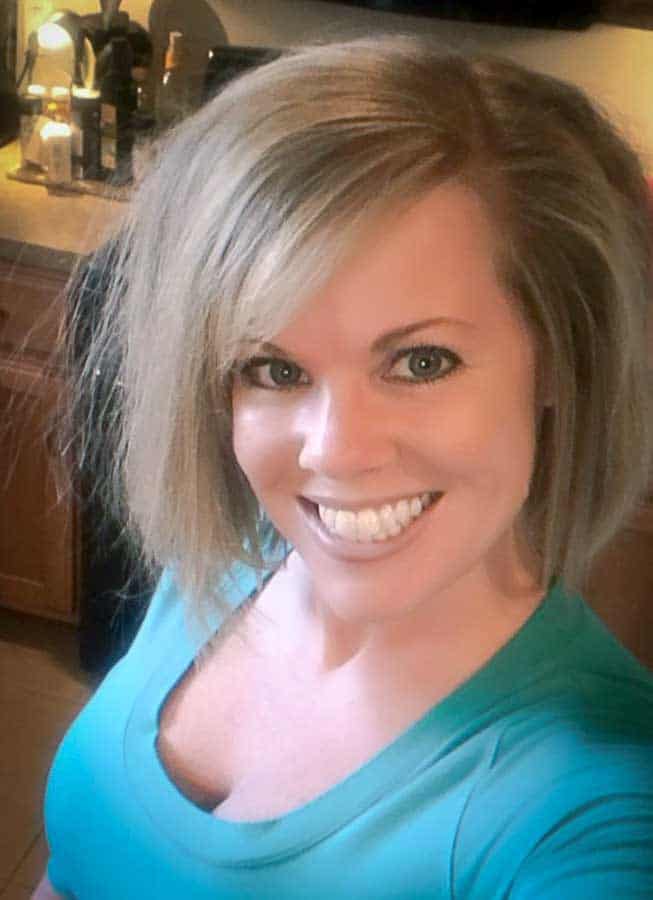 Mother, Gardener, Book Devourer, and Food Obsessor. I love being inspired with fresh, seasonal ingredients and relish every opportunity to elevate my home cooking. Join me!