The Classic Cosmopolitan. Oh how I ADORE you!
I could reminisce about my Sex and the City watching days. OK, truth, my still watching Sex and the City days… But I won't.
But I will mention a little known fact about me. When I had my daughter 11 wonderful years ago, I panicked as my maternity leave came to an end. How could I possibly go back to work and leave my first born child alone with strangers??? A degree in horticulture doesn't translate well to evening work. So, what to do? I still needed to bring home at least a little bacon, but how to do that in the evenings when my hubby could be home with our daughter?
And so I found a part time job as a bartender. Perfect. Work two or three evenings a week, get to stay home with the now, three, kiddos, no babysitters, what could be better? The mixology and wine pairing skills have been just an extra bonus.
It is also a lot of fun to play bartender at family gatherings. Cosmos have become somewhat of a holiday tradition for the ladies in our family. In addition to being the perfect proportion of tart and sweet, they are just so pretty and festive to look at. And it has to be said, who doesn't just love sipping out of that, oh so sophisticated, martini glass?
That being stated, while I can't claim to be a professional of many things, I can definitely claim to be a professional bartender. And one of my all time favorite drinks is The Classic Cosmopolitan.
While this amazing martini is not difficult to prepare, there are certain aspects that will notch up your cocktail shaking skills from amateur to pro.
First, start with chilled ingredients. I keep my vodka in the freezer and refrigerate the Cointreau and cranberry juice. Part of the reason is if you pore warm alcohol and juice in your shaker of ice, you will immediately have more ice melt then needed.
I have a bar set like this. Plus, any purchases from this link go back to Savor with Jennifer to purchase ingredients for recipe creation at no additional charge to you.
Second, part of what makes a good martini a great martini is it has to be shaken until the outside of the shaker is noticeably chilled. If it is metal, it will almost appear like frost. You are not creating a slush out of your drink, but you do want to make it so cold, that there are small ice particles apparent. If you do, it will slide silkily and smoothly down your throat. Trust me.
Third, proper ingredients and proportions. A quality vodka, a quality orange liquor like Cointreau, fresh squeezed citrus juice, and the cranberry juice.
My Classic Cosmopolitan proportions tend to have a smidge more cranberry and citrus juice then other recipes, but I find that it really enhances the drink. I use either lemon or lime juice depending on the garnish. For Christmas, I prefer lime juice with lime wheels and cranberries for both the color and presentation. The remainder of the year, I usually use a lemon twist with lemon juice. Both are delicious. A side by side comparison can be quite an enjoyable learning experience. Yes, I have done this;)
Start by filling a martini shaker 1/2 full of ice. Add you ingredients. Cover the shaker and shake 10-15 seconds until ICE cold.
Strain into a martini glass. Garnish with choice of lemon twist, lime wheel, and/or cranberries. Enjoy!
If you have tried my Classic Cosmopolitan, leave me a comment. I'd love to hear from you!
Pin now to save for later…
The Classic Cosmopolitan
My Classic Cosmopolitan is the perfect combination of vodka, orange liquor, citrus juice, and cranberry juice for a slightly sweet and tart martini sure to please everyone.
Ingredients
1.5

ounces

vodka

3/4

ounce

orange liquor like Cointreau

1.5

ounces

cranberry juice

1/2

ounce

fresh squeezed lemon or lime juice

1

cup

of ice
Instructions
Chill vodka, Cointreau, and cranberry juice.

Fill a martini shaker 1/2 full with ice.

Add all ingredients to shaker.

Shake 10-15 seconds until small ice crystals appear.

Strain into martini glass.

Garnish with lemon twist, lime wheel, and/or cranberries.
Nutrition
Calories:
186
kcal
|
Carbohydrates:
13
g
|
Sodium:
3
mg
|
Sugar:
12
g
|
Vitamin C:
8.2
mg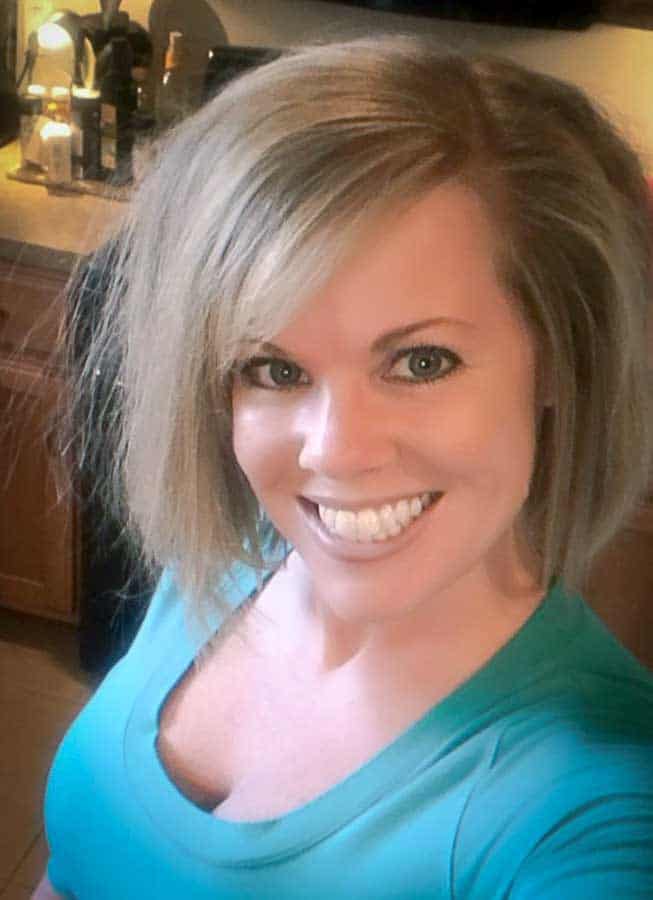 Mother, Gardener, Book Devourer, and Food Obsessor. I love being inspired with fresh, seasonal ingredients and relish every opportunity to elevate my home cooking. Join me!