Pumpkin Bread!!! Need I say more?
Well, maybe the fact that this is the most fragrant, moist recipe for pumpkin bread and/or muffins that you have ever had!
This recipe is my absolute favorite, no fail, go-to for one of my favorite cold weather treats. Ok, a little honesty, I'm sort of obsessed with pumpkin as my kids will attest and I make this year round, but hey…The cooler weather is an just an excuse to make it more often, right?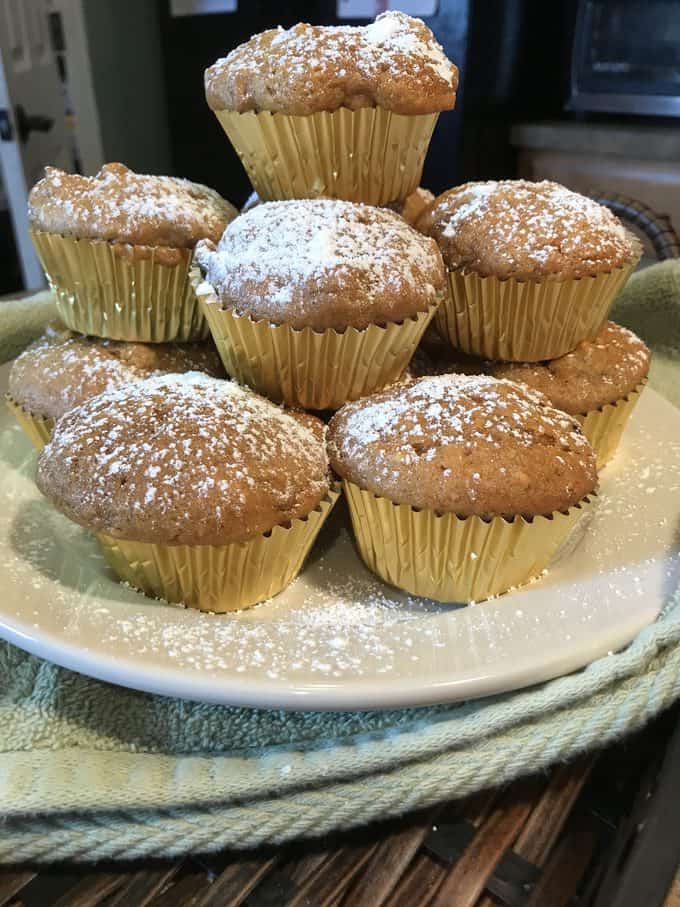 This recipe is bursting with the most amazing flavors and smells. My home retains the scent of this decadent, deliciousness for hours after baking which I absolutely LOVE! I've used this recipe for holiday gifts, PTA meetings, fish fry desserts, potlucks, and most importantly, breakfast for me and the kiddos. In fact, I often make the batter and toss it in the fridge and make the muffins I need for breakfast that day for a quick and easy breakfast treat.
What makes this recipe special are several things. First, toasted walnuts and rum-plumped cranberries. Second, it has more pumpkin than normal which makes this moist every time and just enhances the yummy, pumpkiny goodness we already love. Third, fresh grated nutmeg. (Warning…obsessing about the nutmeg ahead!) While these things might include a very small amount of additional effort, the reward is how many times you will be asked for the recipe and how often you will hear that this is the BEST pumpkin bread that someone has ever had.
Now, on to the details….
This is a large recipe. Part of the reason is so that the ratio of pumpkin can be higher without having extra, unused pumpkin in the end. Can you use raisins or dates in place of the cranberries? Sure, I'm just partial to the color and taste of the cranberry for this recipe and it is one of the things that separates good pumpkin bread from THIS recipe which is obviously superior. In regards to the fresh grated nutmeg, ground can be substituted, but I would reduce the amount to 1 ½ teaspoons.
Before I leave the subject of the nutmeg, I just want to HIGHLY recommend purchasing both the whole nutmegs and a Microplane Grater.
&
The nutmegs are inexpensive and keep for quite a while. They can be purchased easily at spice stores and online. They are also a must have for all holiday baking and for so much more! (A little in your mashed sweet potatoes or homemade mac and cheese…Divine!) Now the Microplane is a necessity in my kitchen. They aren't expensive and I use mine, literally, all the time. The year I received it for my birthday, it was my favorite present. It's the absolute best for grating hard cheeses like parmesan, perfect for zesting lemons and limes, grating ginger, and obviously, the nutmegs.
Now, recipe directions as follows…
Pumpkin! Need I say more? Pumpkin Bread & Muffins
Fragrant and moist recipe for pumpkin bread or muffins
Ingredients
4 ½

cups

sugar

1 ½

cups

oil

6

eggs

1

cup

water

2 15

ounce

cans pumpkin

1

teaspoon

pure vanilla extract

1

tablespoon

ground ginger

1 ½

teaspoons

ground cinnamon

1 ½

teaspoons

ground cloves

2

teaspoons

fresh grated nutmeg

5

cups

of flour

1

tablespoon

baking soda

2

teaspoons

salt

1

teaspoon

baking powder

6

oz

dried cranberries

1

Tablespoon

rum or 1 teaspoon rum extract

8

oz

chopped toasted walnuts
Instructions
Preheat oven to 350 degrees.


Grease loaf pans or muffin tins.

Place the cranberries in a microwave safe bowl and add the rum.

Top them with enough water to just cover and then microwave on high for 2 minutes or until boiling.

Cool cranberries slightly and drain the moisture from the cranberries and set aside.

Beat the sugar, oil, and eggs in a large mixing bowl until smooth.

Add the water, pumpkin, vanilla, and spices and mix well.

Sift the dry ingredients together.

Add dry ingredients to the pumpkin mixture a little at a time until combined but not over mixed.

Fold in the cranberries and nuts.

Bake approx 50 minutes for large loaves or approximately 20-25 minutes for muffins until a toothpick inserted in center comes out clean.

Dust tops of cooled bread with powdered sugar if desired.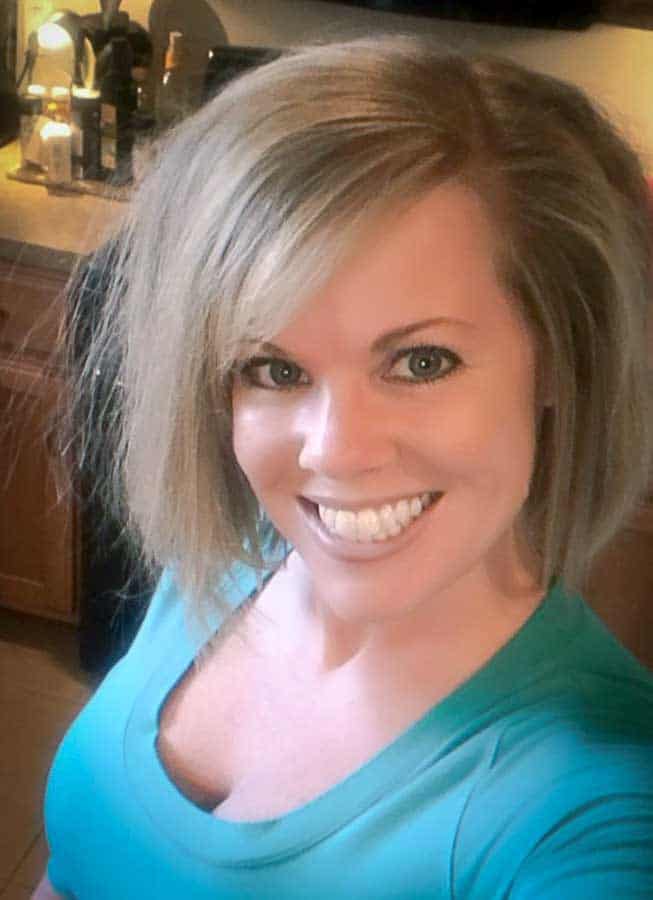 Mother, Gardener, Book Devourer, and Food Obsessor. I love being inspired with fresh, seasonal ingredients and relish every opportunity to elevate my home cooking. Join me!